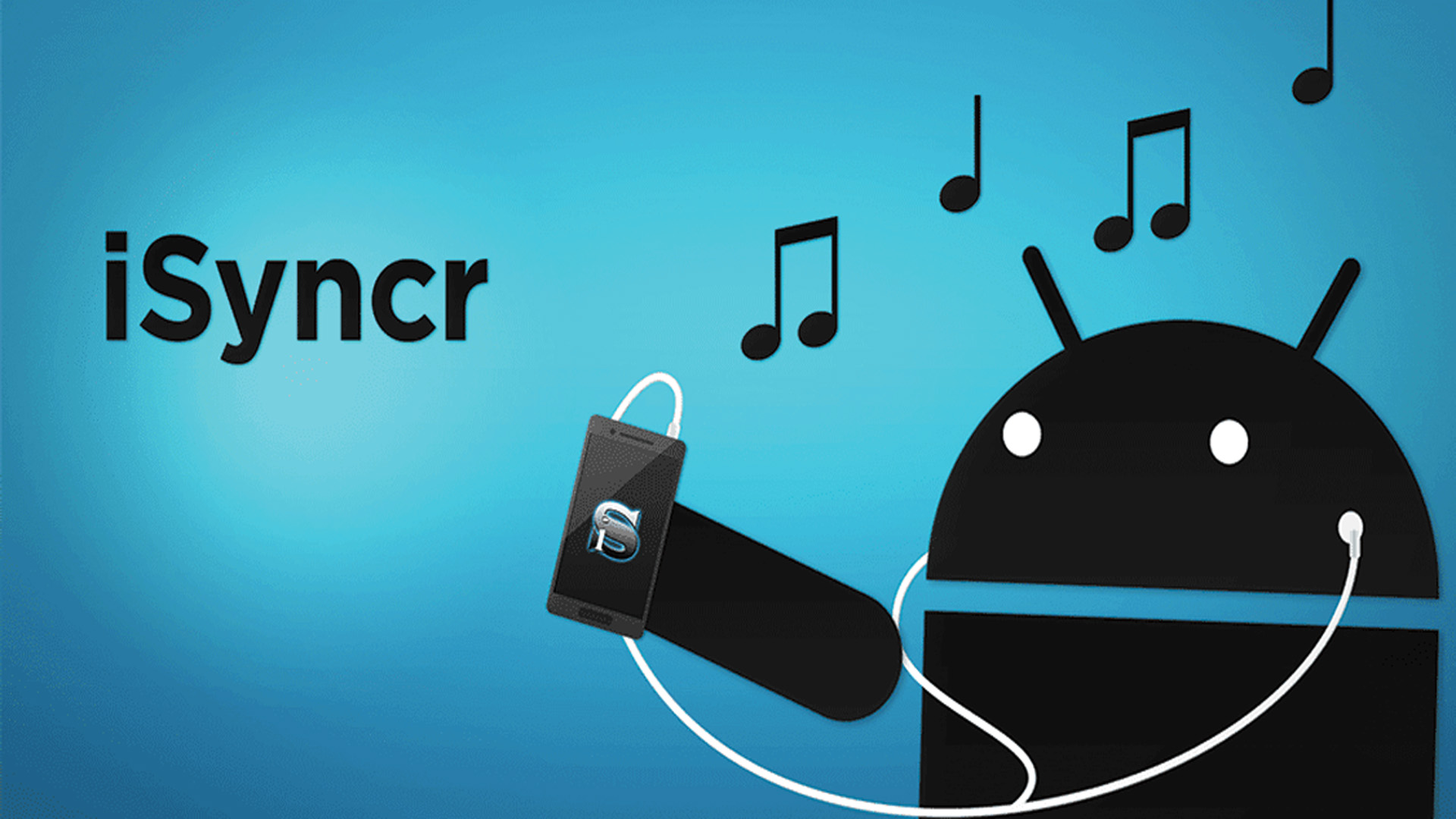 iSyncr – app for easy synchronization with your iTunes library
All users of Apple devices have access to such a service as iTunes. It is a very convenient music library that allows users to easily save their favorite songs, create playlists and enjoy their favorite songs at any time at any place. There are similar applications for the Android operating system as well, but many users prefer to use iTunes because it is superior to most of its competitors in terms of functionality.
Especially the problem of transferring music from iOS to Android is relevant to people who have switched from an "apple" device to a platform from Google or use both simultaneously. Do you have a problem with synchronising your music library between devices of different platforms? Do you want to know how to easily sync music on your Apple and Android devices? Use the simple but advanced iSyncr program for this purpose! Let's look at its main functions and features.
General description
iSyncr is an application that helps Android users use their library in iTunes services and continue to listen to their favorite tracks without any restrictions. If a person uses devices both on iOS and Android platforms, this application denies the necessity to transfer music from device to device physically and record the same songs to a new gadget. It is enough to synchronize playlists and listen to favorite songs further on the device of another platform.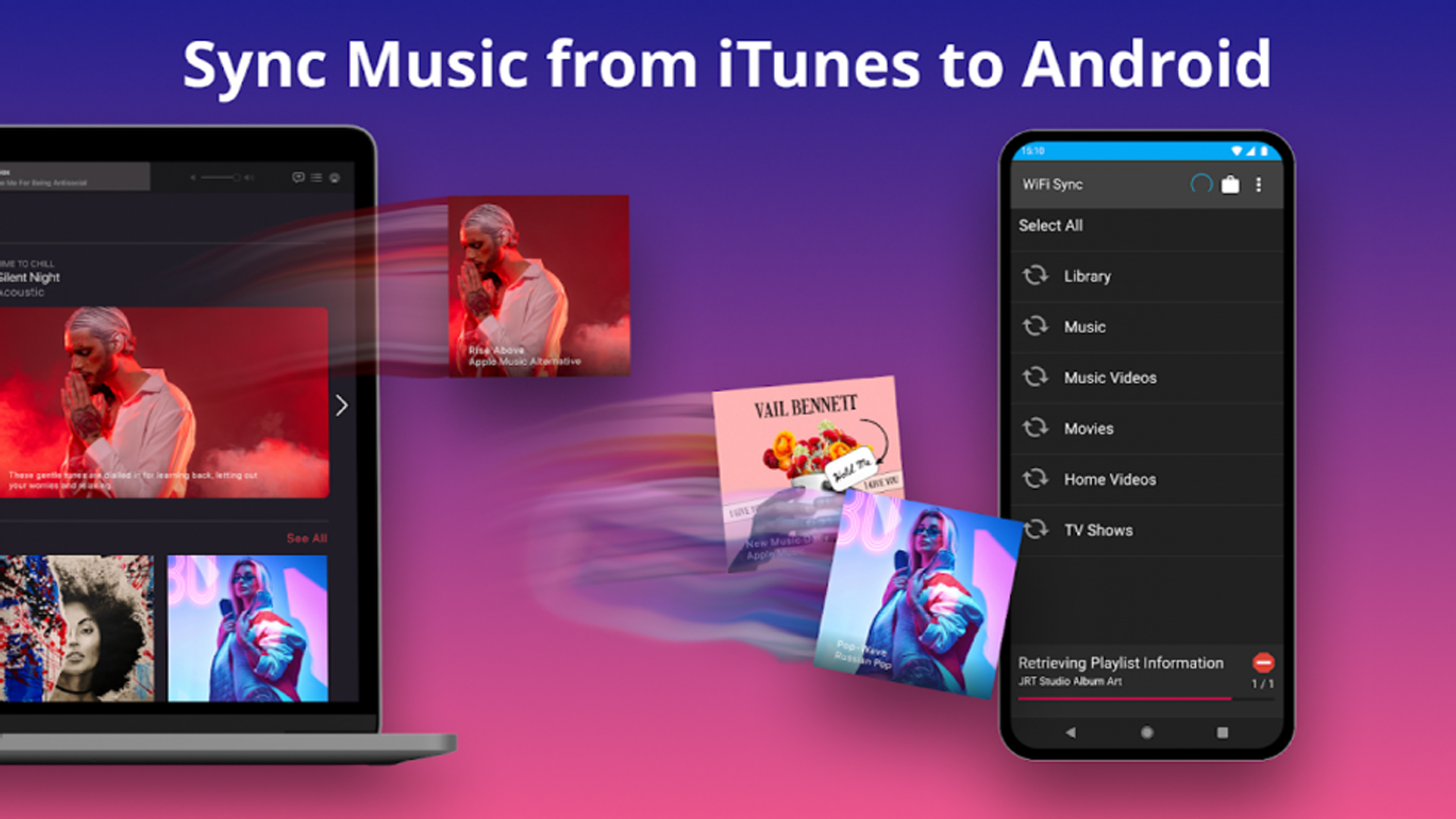 Features of iSyncr application:
Allows synchronization of music and video files between iTunes and the user's Android device. For example, you can sync between your iPod and a regular Android smartphone.
It is possible to synchronize with multiple iTunes libraries at once, making the task of transferring music much easier.
In addition to the music list itself, the application is able to synchronize all the actions that the user performed in iTunes: song ratings, last playback, some user notes, etc. A person receives data about all the actions that he performed on the old device.
Synchronization can be performed using both external and internal memory. For example, you can listen to music from remote sources or use tracks recorded on your SD card or phone. The program recognizes their presence and includes them in the playlists.
The program can perform synchronization on a schedule. If, for example, it would be convenient for the user to synchronize the music library every day at 8 a.m., it is easy to do this in the application.
Along with the music, all additional track data is exchanged, including album art. This allows you to listen to music and simultaneously admire the original artwork.
It is also important to note the presence of Android sync with your computer, so you can transfer your favorite playlists even to your desktop PC.
The iSyncr application is one of the top solutions for music lovers who want to constantly have access to their favorite songs. Nowadays, it is already difficult to divide people into those who prefer Apple or Android devices, as almost everyone has this or that device from each brand. That is why the service will be very useful to everyone, as it allows you to combine devices on different platforms into a single hub.
Remember that the program uses only licensed media content, so you can't run protected songs or videos, i.e. those that require payment or a subscription. Otherwise, iSyncr is a great solution for music lovers who don't want to re-create playlists and transfer songs from one library to another on each of their devices!